Our Name Is Our Mission.
Drink Fresh Juice

Every Drink Fresh Juice bottle is completed with a bold vision in mind, that health isn't reserved to limited access and should be as transparent and honest as possible. Our mission is in our name and has zero limits as to who should be able to enjoy.
Alternative Approach to Wellness
Nothing slight here! We offer POUNDS of low sugar, free of artificial freshness, in every cold pressed bottle.
Combining medicinal teas and cold pressed juices for a product that treats real health issues.
Organic cold pressed juice made with the belief that health is not the enemy of taste. Our USDA organic, cold-pressed juices are fresh and 100% organic.
Convenient and tasty method of ensuring that the daily nutrients your body needs are received. Drink Fresh Juice.
Locally farmed from our own farms ensuring optimum freshness of seasonal fruits and vegetables and providing us 100% visibility to the product we serve you.
With a broad selection of options from single juices to customizable juice packs and flexible subscriptions that fit your lifestyle, there is always a way to Drink Fresh Juice.
---
Founding team with over 50 years of combined experience in relevant areas of business including product development, farming, operational management, brand management, marketing & sales and administrative and financial management.
We pride ourselves in transparency. Non- GMO means non- genetically modified, so in short we DO NOT use any laboratory-based modifications to make up for the voids and shortages of our juice. The pure goodness of nature is within us, thus within you.
---
Certified organic means absent of harsh pesticides and chemical fertilizers. Here's something to think about: if those same pesticides and chemical fertilizers have a negative impact on the farms and soil that produce the food, what do you think it does to your body that consumes the food from that soil and farm? No worries, you can thank us later for that little insight. The pure goodness of nature is within us, thus within you. Drink Fresh Juice.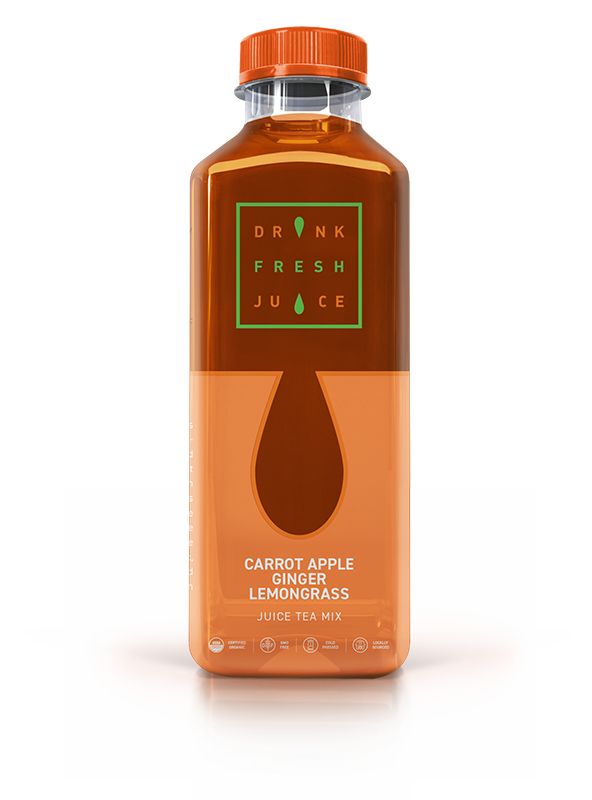 A growing population of people are quite sensitive to gluten as it enters their digestive tract and makes their immune system kick into defense mode. Those with Celiac disease are most vulnerable to the aforementioned adverse effects to the body. Drink Fresh Juice is a brand of the earth and for the people. We decided to skip the Gluten.
---
We are a Brooklyn, NY brand (think Biggie Smalls, Jay-Z, Barbara Streisand, Eddie Murphy, Jerry Seinfeld, Spike Lee and the list goes on) inclusive of Angela Yee and the founders of Drink Fresh Juice. As a Brooklyn-based brand, it would make no sense in our middle name being Fresh (sidebar you know it's real when you say it's your middle name) if our farm goods were imported. That said, we proudly source our fresh, from the farm goods right here in New York. It doesn't get more local and fresh than that!